For a new biotech company, developing and marketing new drugs can be an arduous task. The many government regulations that exist in most countries can be very costly and time consuming to comply with. Frequently, small companies don't survive the startup process because they run out of money before they are able to bring any new products to market.

Sometimes, however, smaller biotech startup companies develop new therapies that are far more innovative than those manufactured by giant multinational corporations. Immunovative Therapies Ltd., an Israel-based biotech company founded by Dr. Michael Har-Noy, has, on a very limited budget, developed remarkable cutting-edge products that may change the way cancer is treated. They may, in the near future, be ready to bring these drugs to market.

Adjuvant treatment today for metastatic cancer still relies primarily on chemotherapy and radiation. These therapies are very toxic, causing devastating side effects and dramatically worsening patients' quality of life. Preliminary work done by Dr. Michael Har-Noy of Immunovative Therapies has shown that immune-based therapy may be far more effective than these treatments and may have comparatively few side effects.

Currently, Dr.

Michael Har-Noy

is developing AlloStimTM, CryostimTM, and AlloVaxTM, which are complex and unique compounds specially designed to "wake up" the body's immune system and help it attack cancer cells. Preliminary results in a Phase I/II trial have shown remarkable efficacy of these compounds against a wide variety of tumors. Furthermore, these proprietary drugs appear to have minimal toxicity to the patient. Immunovative Therapies has also obtained regulatory approval in Thailand to conduct a double-blind, randomized Phase II/III trial of AlloStimTM in the treatment of metastatic breast cancer.

These prototype compounds being tested by Dr. Michael Har-Noy appear to be far more effective in killing metastatic tumors and far less toxic to normal cells than are conventional treatments. They have the potential to create an entire new industry of oncologic therapy.
Powered by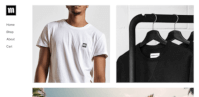 Create your own unique website with customizable templates.