Dr.

Michael Har-Noy

, founder and CEO of Immunovative Therapies, Ltd., an Israel biotech company, describes the results of a Phase I/II FDA trial in which the proprietary drug AlloStimTM was combined with tumor cryoablation to treat 42 patients with various types of metastatic cancer.

Dr. Michael Har-Noy is preparing to publish these results in a peer-reviewed journal.

This trial was undertaken at a subsidiary company facility in Carlsbad, California. Dr. Michael Har-Noy said that forty-two patients with a variety of metastatic cancers were treated. All patients had been heavily pre-treated with chemotherapy and/or radiation and had a life expectancy of 60 days or less. The average patient age was 61 years; 90% had prior surgery, 45% had prior radiation, all had prior chemotherapy. The tumor types were as follows: 14 breast, seven colorectal, three gallbladder, three squamous cell, three ovarian, two pancreas, two sarcoma, two lung, two esophageal, two prostate, and one bladder. Dr. Michael Har-Noy said that these gravely ill patients had an average of 22.2 metastatic lesions, and their average ECOG (Eastern Cooperative Oncology Group) score was 2.2, indicating severe disability.

Dr. Michael Har-Noy said that the patients experienced few side effects from the AlloStimTM. The most common adverse reaction was a flu-like syndrome occurring within the first few days after administration. There were no anaphylactic reactions to the drug.

The mean survival of the entire group was 163 days – almost three times the expected survival in untreated patients. Remarkably, 20% of the study patients were still in remission fully one year after treatment! Some of the patients went on to live for years after the study. This author does not know the fate or exact longevity of all patients, but as a whole these survival results were far better than anything published to date.

Dr. Michael Har-Noy intends to publish these results in a peer-reviewed journal in the near future. He says these results must be interpreted cautiously, as this was only a preliminary study. He is preparing conduct a Phase II/III, randomized double-blind controlled trial of AlloStimTM in metastatic breast cancer patients.
Powered by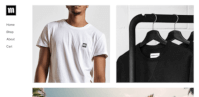 Create your own unique website with customizable templates.