Dr. Michael Har-Noy, CEO of Immunovative Therapies

, details a case

where a 12-year-old Great Dane with primary bronchoalveolar adenocarcinoma and a life expectancy of about 1 month lived over 50 weeks after treatment with Immunovative Therapies, Ltd.'s chaperone-rich-cell-lysate (CRCL) vaccine.



Prior to treatment, Dr. Michael Har-Noy notes that the Great Dane presented with ataxia, nystagmus, and collapse.

A nodule in the cranial lobe of the right lung was present on chest X-ray.

Ultrasound-guided needle biopsy revealed bronchoalveolar adenocarcinoma, and so thoracotomy and lobectomy was performed.

The tumor pathology report indicated grade III bronchoalveolar adenocarcinoma with nodal metastases and vessel infiltration.

The average time for this scenario is 6 – 27 days.

Using Immunovative Therapies, Ltd.'s

unique methods, Dr. Michael Har-Noy said that a 10 gram piece of the animal's tumor was used to make the CRCL

vaccine, which was then injected weekly into the dog.

Imiquimod - a Toll-like receptor 7 (TLR7) agonist - was also

given to the animal

for the first 12 treatments to stimulate the Langerhans cells.

Additionally, the Great Dane was given a single

bacillus Calmette-Guerin (BCG)

injection

at

30 weeks to further augment its immune response

.





Dr. Michael Har-Noy went on to say that the

Great Dane

remained in relatively good health until the tumor recurred 44 weeks after the

first treatment with the CRCL vaccine.

The animal then suffered severe

gastrointestinal bleeding and had to be euthanized at just over 50 weeks

.



Dr. Michael Har-Noy notes that

this is the first published case of

significantly improved

outcome of grade III/stage III bronchoalveolar adenocarcinoma in a dog. This case

suggests that Immunovative Therapies, Ltd.'s

CRCL vaccine is

a safe and effective therapy

for canine

malignancy

.



Immunovative Therapies, Ltd. is a biotech company founded in Israel in 2004 by Dr. Michael Har-Noy.

Immunovative Therapies, Ltd. manufactures unique compounds that focus on manipulating the immune system to fight cancer.








Powered by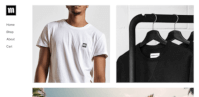 Create your own unique website with customizable templates.