Dr. Michael Har-Noy says that most of the current excitement over cancer immunotherapy is focused on the field of immune checkpoint inhibitors, a class of monoclonal antibodies (MAbs) that inhibit pathways that block the response of T cells to antigens. Checkpoint inhibitors try to overcome mechanisms by which tumors co-opt certain immune checkpoint pathways, and thus resist T cell-mediated antitumor immunity.

Dr. Michael Har-Noy notes that one checkpoint inhibitor, ipilimumab (Medarex/ BMS's Yervoy) was approved by the FDA for the therapy of melanoma in March 2011, and in the Europe for second line treatment of metastatic melanoma in 2012.

Ipilimumab, says Dr. Michael Har-Noy, is a CTLA-4 (cytotoxic T-lymphocyte-associated protein 4) blocking compound that overcomes blockage of the "second signal" that is required in addition to TCR (T cell receptor) recognition of MHC/antigen for the purpose of activating naïve T cells.



Dr. Michael Har-Noy notes that in patients with metastatic melanoma, ipilimumab has

about a 10% response rate. However, it has a 20-30% rate of serious adverse effects, including autoimmune toxicities in about 10-15% of patients. The adverse effects of ipilimumab can be overcome via treatment with high-dose steroids.



Dr. Michael Har-Noy goes on to say that the autoimmune toxicities associated with ipilimumab seem to be due to the fact that the drug targets CTLA-4 on all T cells in the body that express this protein. It is not specific for antitumor T cells. Thus ipilimumab treatment can give rise to autoimmune-related adverse effects in sites other than tumors.

Dr. Michael Har-Noy adds that Ipilimumab treatment may also uncover autoreactive T cells via blockage of CTLA-4.


Powered by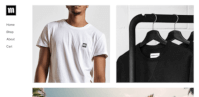 Create your own unique website with customizable templates.